Chippokes State Park Campground
The campground, which has two loops, is open from the first Friday in March through the first Monday in December. All campers should check in at the office upon arrival. Those arriving after the office is closed will find check-in information at the entrance's contact station. Maximum occupancy per site is six people.
Check-in is 4 p.m. and checkout is 1 p.m. Although campsites cannot be guaranteed before 4 p.m., campers are welcome to arrive earlier and enjoy the park.
Chippokes allows guests to reserve specific campsites.
Right Loop - Sites 19-50:
Campground sites 19-50 have 31 wooded sites with electric and water; they can accommodate tents, pop-ups and some sites can fit RVs up to 30 feet long. Most sites aren't level. The amphitheater, just-behind the bathhouse, is also by this loop. Sites accept 20 and 30-amp current. Tent campers prefer these sites because they're shadier than those in the left loop.
Also in this loop is a group camping area with four tent sites. They're for tents only (no electric hookup, one water spigot). Maximum occupancy is 24 (six per site). Group sites that accommodate more than six people have a higher cancellation fee than do regular campsites.
Left Loop - Sites 1-18:
Campground sites 1-18 have 18 water and electric sites that are up to 50 feet long and accept 30 and 50-am current. RV guests and those with longer rigs prefer these longer sites, which are less shady than those in the other loop. The sites are paved and level; some are pull-through. The sites have a gravel "living space" area. Site 16 is ADA-compliant and near an ADA-accessible bathhouse, which also has a laundry facility.
We also have three yurts in this area. Recreational yurts are a modern adaptation of an ancient nomadic shelter. Functionally speaking, it's a cross between a tent and a cabin. Each yurt has a large wooden deck with patio tables, a picnic table, and a fire ring with cooking grate. Reservations are required. Maximum occupancy 4. One queen-sized bed and a twin-sized trundle pull-out. Guests must bring sleeping bags or linens. No smoking, cooking, or pets allowed in the yurt. Each yurt has electricity and water. Dining room table seats four. No heat or air-conditioning. Yurt 2 is ADA-accessible.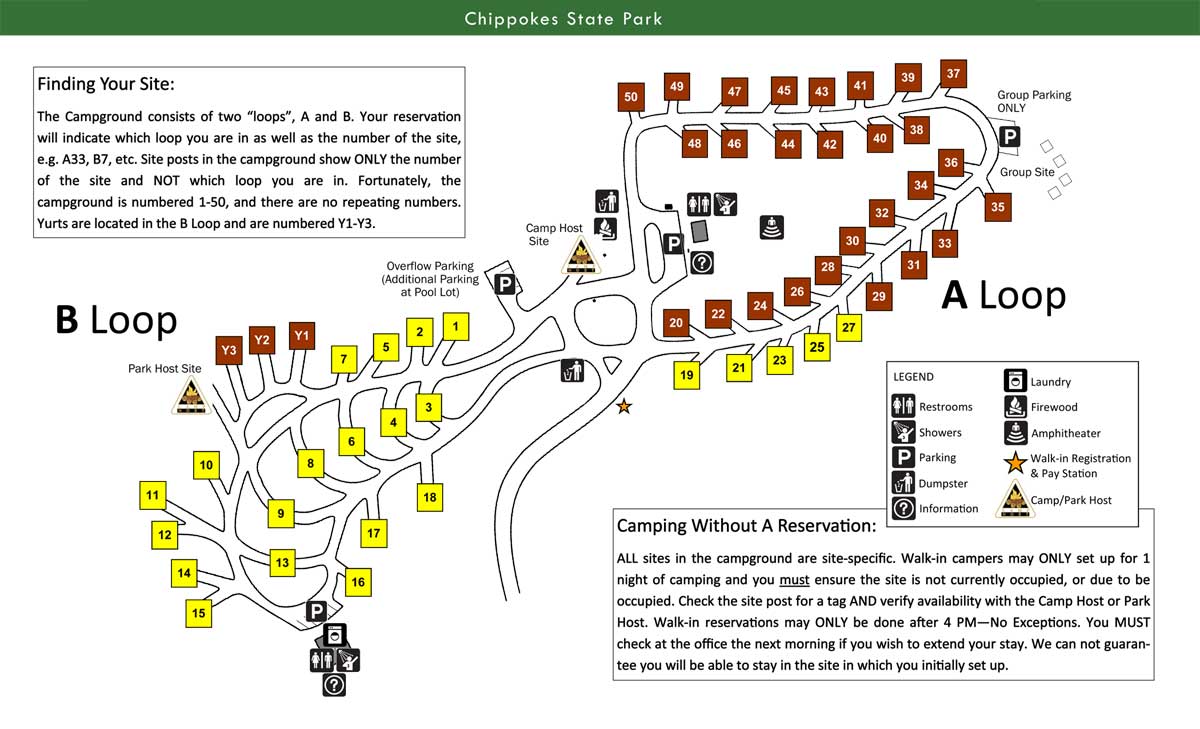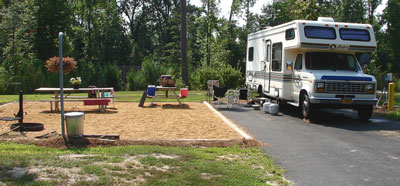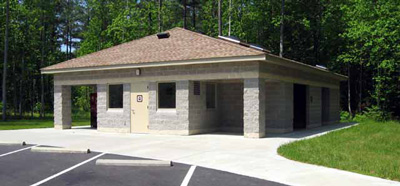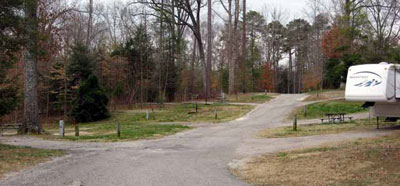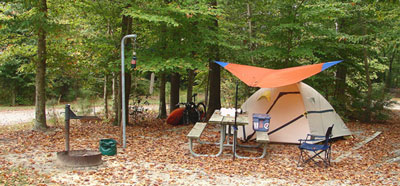 Regarding Campground sites:
Fire rings are at each campsite; guests may make campfires or cook with charcoal.
Firewood is for sale.
Visitors to the campground must pay the daily parking fee and leave the park by 10 p.m.
All camping equipment and vehicles must fit within designated site borders. Overflow parking is at the pool area.
A maximum of two vehicles, in addition to camping unit, are allowed per site. Additional vehicles must be parked in the overflow parking lot and the daily parking fee must be paid per vehicle.