Chippokes State Park
Chippokes State Park is a combination of natural history, cultural history, and outdoor activities. We have a 50 unit campground with electric and water hookups and modern bathhouses. An Olympic sized swimming pool is located nearby. The Park also has 4 cabins with modern furnishings that can be rented by the week. There are also hiking and equestrian trails and educational activities. In addition, we have some special events during the year that you will not want to miss. Sometimes the "residents" from the past come to share their lives with you. You will leave with a smile and looking forward to your next visit!
What is there to do at Chippokes?
There is a wide variety of activities available to our guests here at Chippokes State Park.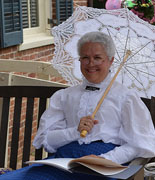 Provided by Dedicated and Knowledgeable Volunteers
Fossil Walks -
Its not just for paleontologists
anymore!
Mansion Tours
Walk in the past
Provided by Our Rangers and Volunteers

Campfire Programs -
Informative, fun,
what more do you want?
Canoe Trips -
We provide the canoes;
you provide the power; Chippokes provides
the serenity and
natural beauty
Chippokes History
Natural History
Junior Rangers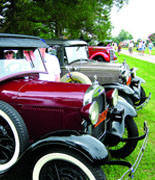 Our Festivals and Special Events
Chippokes Tea
Photography Workshop
Weddings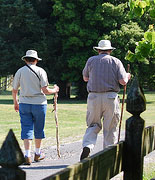 Do it Yourself
Farm & Forestry Museum
Swimming Pool
Picnicking
Hiking
Fishing
Biking
Geocaching & Earthcaching
Horseback Riding (bring your own horse).