Friends of Chippokes NEWS....
Naked Ladies Debut in September
The Naked Ladies have bloomed at Chippokes State Park. Lycoris is their Latin name and they are also known as spider lilies. The large drifts of bulbous plants are popular in the Southeast for the fact that their flowers appear in late Summer, when most plants are done blooming. The stem and buds flower without any foliage at all - thus they are naked until the leaves appear later. Last year they were in full bloom September 14th. Also, Sternbergia Lutea or Fall Crocus bloom in concert with the naked lady, creating an impressive, colorful Fall beauty! Expense journal entries in Mrs. Evelyn Stewart's hand from 1938-1943 list purchases of various plants, flowers, and garden accessories as she created the "Paradise Garden" at Chippokes. We do know she purchased seeds, bulbs, shrubs and plants by the hundreds. Perhaps from the LaDew Gardens in Monkton, Maryland? Ladew Topiary Gardens are nonprofit gardens with topiary located in Monkton, Maryland. Like Chippokes, "the gardens are a hidden gem just down the road... " The gardens were established in the 1930s by socialite and huntsman Harvey S. Ladew, who in 1929 had bought a 250-acre farm to build his estate. Contributed by aand submitted in her honor, FOC member Joan Miller. RIP. LaDew Gardens 3535 Jarrettsville Pike, Monkton, MD 21111-1999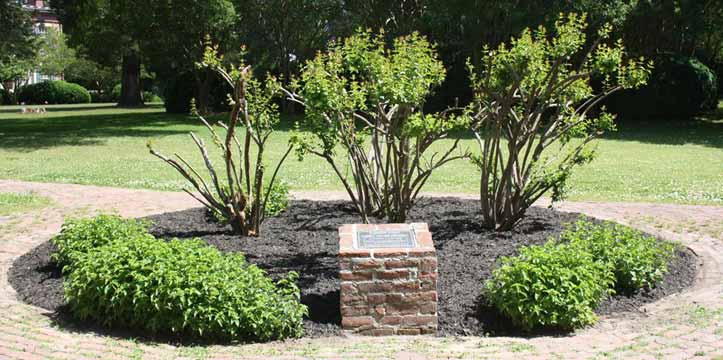 Need a sense of joy and fulfillment while you volunteer in the fresh air among nature and historic treasures?
The Friends of Chippokes (FOC) Gardener's meet on the second and fourth Thursdays from 9am to 12pm. We are proud to share one of our many projects.
The Butterfly Garden is a "round about" (circular) garden framed by the brick walk on the mansion's rear grounds. It is located between the FOC Gift Shop and public rest rooms. 4 Lantana (Lantana camara) and 2 Glossy Abelia (Abelia X grandiflora) plants blossom from June through the first frost attracting a host of butterflies and hummingbirds/moths and emitting a delightful light fragrance. The gardener's aggressively pruned these plants in March and the first photo is in June. The remaining pictures were taken August 18th.
Enjoy and do join us!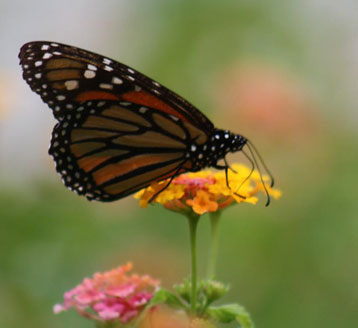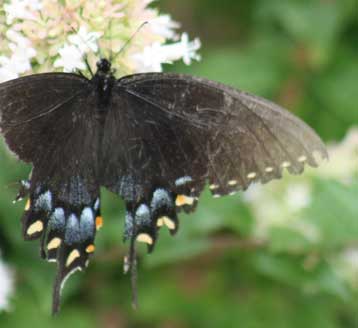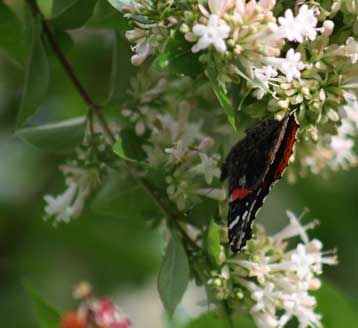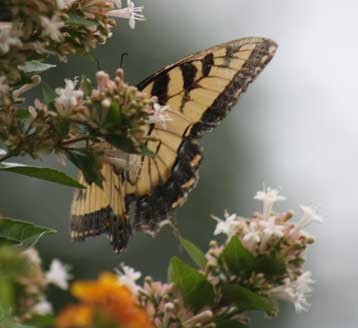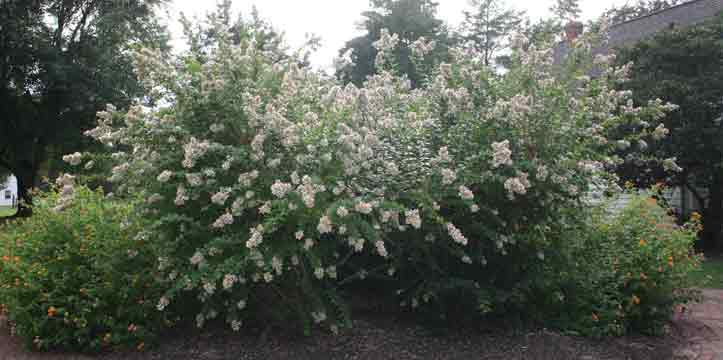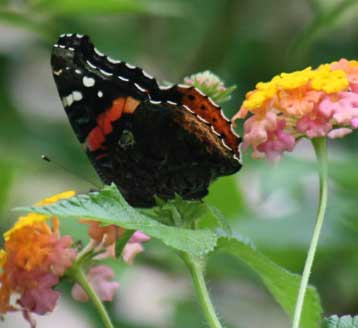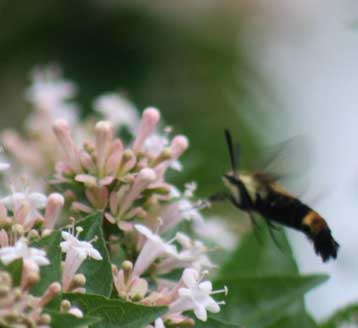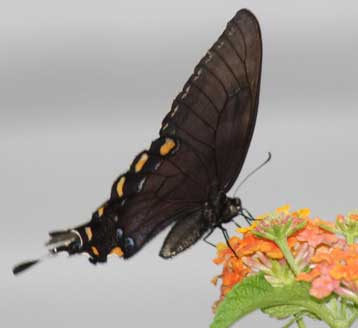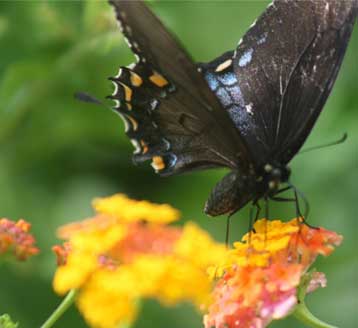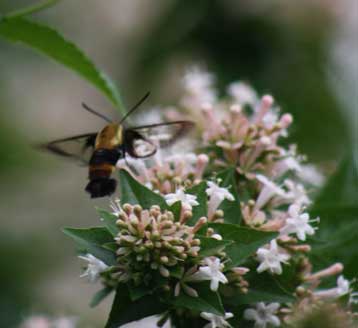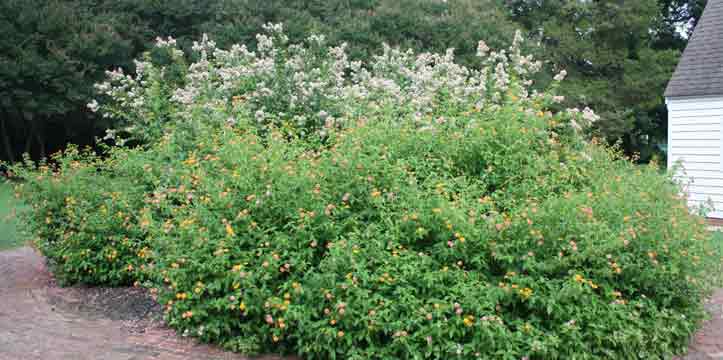 Written by Helen Stahl, FOC Volunteers

Chippokes State Park celebrated its 400th Anniversary in 2019. Friends of Chippokes (FOC) built a brick wall on the plantation's historic grounds to celebrate this milestone. Embedded bronze plaques pay tribute to two of Chippokes early owners - Captain William Powell, founder of Chippokes in 1619 and Albert Carroll Jones, the first owner to reside on the plantation two centuries later. The project was funded by J. Harper Powell, 10th Great Grandson of William Powell and FOC member, and the Friends of Chippokes. FOC volunteer, Eric Wilson, is credited with design and construction. This site will forever honor Chippokes' enduring history as a "Jewel on the James." A formal dedication will take place at a future date.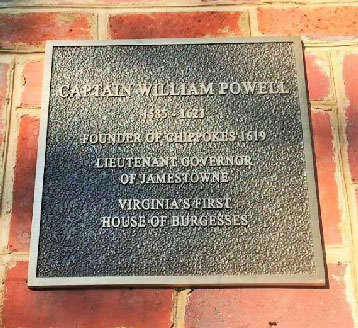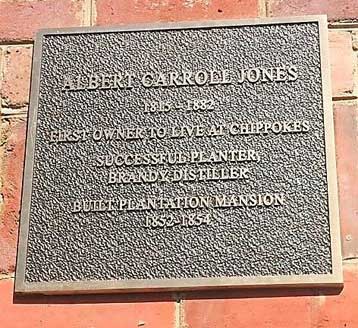 Written by By Barbara Lindley and Rosemary Green, FOC Volunteers
Chippokes Plantation State Park is blessed with a multitude of long-time, dedicated Park and Friends of Chippokes (FOC) volunteers. Ranging in age from 7 to 82, our volunteers embody the adage that "you're never too young or too old." We are particularly proud of and thankful for our younger volunteers whose youthful enthusiasm melds perfectly with the experience of our adult veterans. Our youngsters are critical to the support of a variety of Park activities:
12-year-old Dietrich Beachy has been volunteering since 2012. He assists with hearth cooking and interpretation in the 1854 Brick Kitchen. Dressed in period clothing, he is comfortable interacting with visitors and imparting information. Jonathan is Dietrich's 9-year-old brother who recently began volunteering as well. Jonathan helps with various colonial games during special events. Dietrich and Jonathan are the sons of the FOC's webmaster, Melissa Beachy.
The Flora Family has camp hosted at Chippokes twice a year for the last four years, and the Flora children have wholeheartedly embraced volunteering during their stays. Hattie, 14, and Lillian, 10, and their brothers, Aubrey, 13, and Carter, 7, enjoy helping with the hearth cooking program and do not hesitate to assist with various maintenance projects around the park. They also enjoy working with the animals at Chippokes' Farm & Forestry Museum.
Daughters of long-time park volunteer, Michelle Jessee, Faith, 16, and Sarah, 14, have literally grown up volunteering at Chippokes. Since 2011, they have volunteered in the 1850s Brick Kitchen, dressing in period clothing and demonstrating routine kitchen work of that period. At special events, they help with colonial games, face painting as pictured above, and many other activities. They are faithful, reliable volunteers, always willing to take on any new projects.
Robby McMillan (14) comes to the Park with his grandfather, Don Frederick, to help work on antique tractors and take on various odd jobs at the Farm & Forestry Museum. Robby's main volunteer service is during the annual Steam & Gas Engine Shows where he helps wherever needed at the two-day event. Above, he is demonstrating an antique corn sheller at the 2016 Harvest Celebration.
Khareem Price (16) and his 17-year-old brother Raheem (not pictured) are neighbors of Don Frederick who also help at the Steam & Gas Engine Shows. They are hard workers who fill in wherever needed. In the photo above, Khareem is helping out during demonstrations of the Park's 1930's-era gas-powered sawmill. They also occasionally help work on the antique tractors or assist with other chores at the Farm & Forestry Museum.
Luke Richard (15) is definitely a jack-of-all-trades volunteer. Son of assistant park manager, Ben Richard, Luke has been volunteering for almost two years. He helps with the Junior Rangers Program and at our special events, including the Steam & Gas Engine Shows and Holiday Open House. He is seen above helping children make take-home scarecrows at the 2016 Harvest Celebration. He has even washed windows on some of the historic outbuildings, AND he makes a great Easter Bunny at the Friends of Chippokes annual Easter Egg Hunt.
Kendra Shippee (13) is the granddaughter of Rosemary Green, secretary of the FOC. She was visiting her grandmother in 2014 during the FOC's first Harvest Celebration and enthusiastically volunteered to help with the pumpkin painting activity. She has traveled from her home in North Carolina for the event each year since and now totally runs the activity, from picking pumpkins in the field to directing the set-up of the tent and supplies to giving the little ones hands-on decorating help.
If our children are our future, then they are the future of our State Park System. Mentored by staff and adult volunteers, Chippokes' youngsters learn the value of preserving our natural and historic resources, steep themselves in American and Virginia history through their affiliation with our 400-year-old plantation, and become adept at social interaction with various age groups. They are examples to other young visitors to the Park and are the ambassadors that prove age is not a barrier when it comes to volunteering…you're never too young!
Written by Rosemary Green, Friends of Chippokes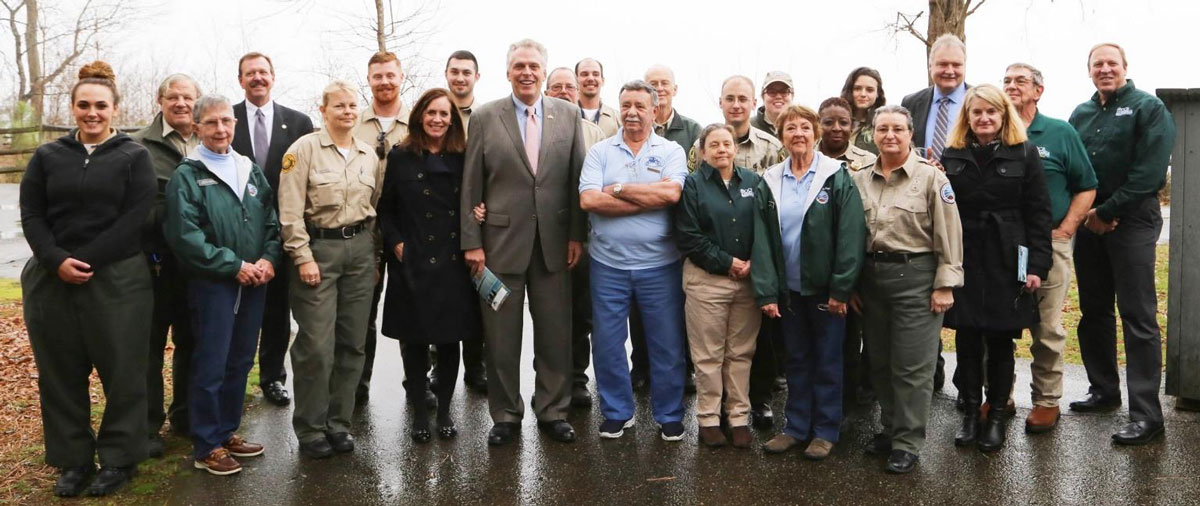 In his pledge to be the first governor to visit all Virginia State Parks, Chippokes Plantation State Park was honored to host Governor McAuliffe's 33rd State Park visit on January 20, 2017. Accompanying the Governor were First Lady Dorothy McAuliffe, Secretary of Natural Resources Molly Ward, and DCR Director Clyde Cristman, among other staff members. On hand to greet him at the Park were State Park Director Craig Seaver, Eastern Field Operations Manager Tim Shrader, District Manager Ann Zahn, Chippokes Park Manager Nathan Younger, other Chippokes State Park staff, and Friends of Chippokes officers and members.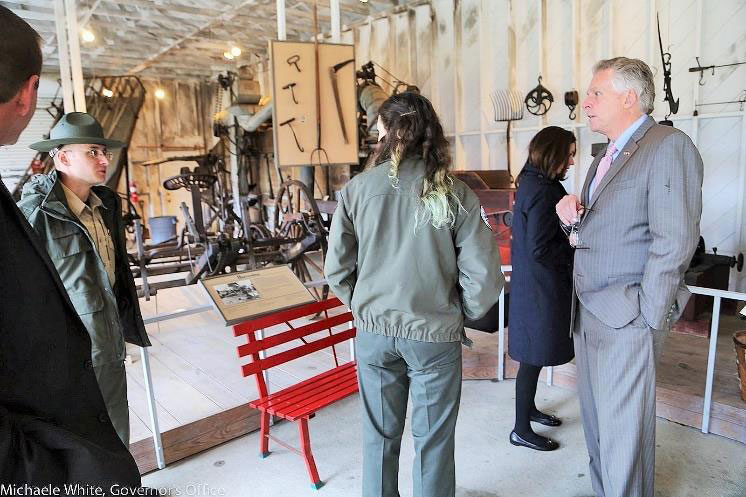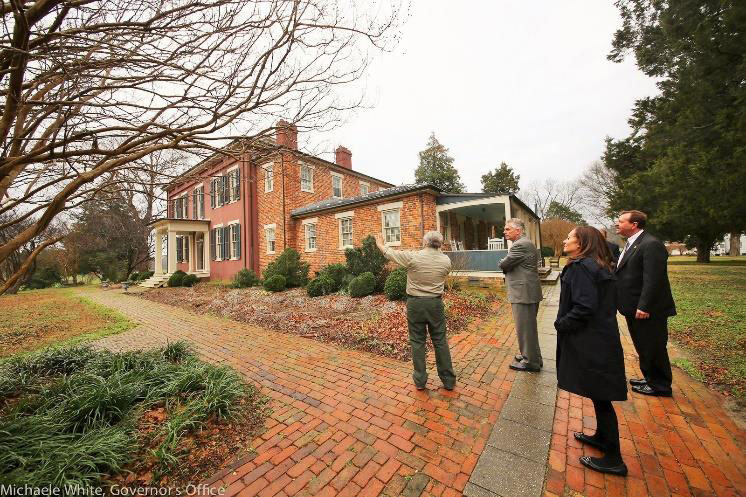 The Governor and his party delighted in a tour of Chippokes, the "Jewel on the James," including its 1,403-acre historic area. On the agenda was a walking tour of the Farm and Forestry Museum and its hundreds of agricultural artifacts, followed by a tour of the beautiful, antique-filled, 1854 Jones-Stewart Mansion.
Following the sightseeing tour of the Park and its many recreational, natural, and historical attractions, a luncheon of southern Virginia food prepared by another local landmark, the Virginia Diner, was enjoyed by all at the Park Visitor Center. The Park's active Citizen Support Group, Friends of Chippokes, presented the Governor and party with copies of its publication, Chippokes Plantation, A Pictorial Tour.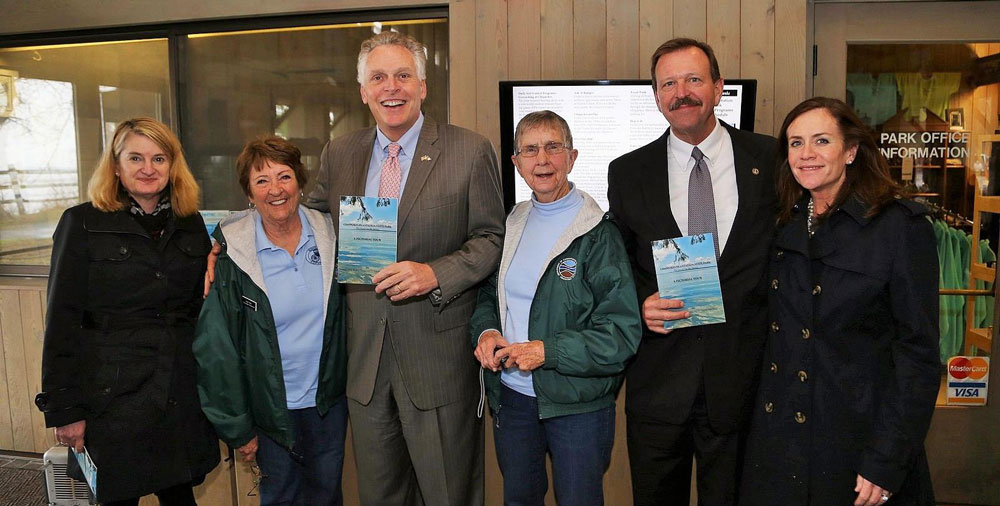 Governor McAuliffe's love of Virginia's State Parks is evident, and he commented that he believes Virginia has the most beautiful parks in the nation. He hopes to conclude his quest to visit all of them this Spring with outings to the final four on the list.
Other photos of the Governor's visit can be viewed at https://www.flickr.com/photos/governorva.
Written by Rosemary Green, Friends of Chippokes