Special Events
There are lots of fun events our Park hosts throughout the year. Here are a few we have this year.
Wedding Festival in the Park. Chippokes and The Main Event by Emily will be presenting the third annual Wedding Festival on the mansion grounds on Sunday, April 8, 2018, from 2 pm to 6 pm. Park and pay the festival fee at the Jones-Stewart Mansion parking lot. There will be local caterers, DJs, bakeries, musicians, stylists, photographers, florists, and more. Come enjoy games, music, and wedding-themed activities, along with prizes, giveaways, and food. Contact Emily at 757-357-2814 for more information.
Festival Fee: $5.00 per person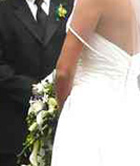 Friends of Chippokes 17th Annual Easter Egg Hunt on Sunday, April 1st, 2018, at 2pm. Rain or Shine. Meet at the Jones-Stewart Mansion Parking Lot. Children aged 10 and under. Bring your own basket. Along with the hunt, there will be an appearance of the Easter Bunny; also children's activities and light refreshments.
Cost is the $5 vehicle park entrance fee.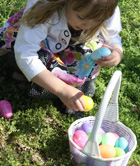 Historic Garden Week - Saturday, April 21st - 28th, 2018. Come enjoy the spring blossoms at Chippokes gardens and take a guided tour of the Jones-Stewart Mansion (open 1 pm to 5 pm every day during Garden Week).
Be sure and visit the FOC gift shop for a unique selection of spring-themed items.
Experience Hearth Cooking in the Brick Kitchen on Saturday and Sunday, April 21st and 22nd, from 10 am to 4 pm.
Join the Friends of Chippokes for a Garden Tea on Saturday, April 28th between 1 pm and 3 pm on the grounds of the Jones-Stewart Mansion.
Cost is the $5 vehicle park entrance fee.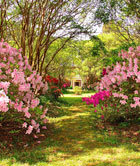 Steam & Gas Engine Show. Start your summer off with a visit to the 28th Annual Steam and Gas Engine Show on Saturday and Sunday, June 2 and 3, 2018 from 9 am to 5 pm. There will be "hit-n-miss" engines, antique tractors and classic cars on display. Activities include tram rides, tractor pulls, sawmill demonstrations and kids' activities, including a children's tractor pull competition and a straw fort. Food and craft vendors will be on hand. Don't miss this great family event!

Cost: $5 vehicle park entrance fee. $15 tractor pull hook-up fee.
Those interested in the tractor pull may go to here for more information.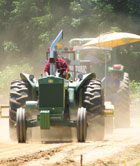 Pork, Peanut & Pine Festival. Join the fun as Chippokes hosts the 43rd Annual PPP Festival on Saturday and Sunday, July 21 and 22, 2018, from 10 am to 5 pm. There will be live musical entertainment, a children's petting zoo, antique cars, food and craft vendors and much more. If you are interested in being a vendor, go to www.peanutporkpinefestival.org.
Cost: $5 per person or $10 per vehicle. Children 10 and under are free.
If video won't play click here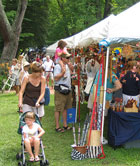 Chippokes Harvest Festival
Celebrate the harvest at one of the oldest, continually-farmed plantations in the nation on Saturday, October 20, 2018, from 10 am to 4:30 pm. Chippokes' Fourth Annual Harvest Festival features music and family activities such as building a scarecrow, painting a pumpkin, creating a corn cob doll, playing corn hole, and going on a hay ride. Shop the craft and food vendors for a wide variety of selections. See antique harvest equipment in operation and watch costumed interpreters cook on the hearth in the 1850s Brick Kitchen. Watch demonstrations of basket weaving, spinning thread, and caning chairs. Tours of the antebellum Jones-Stewart Mansion and the Farm and Forestry Museum are included. Rain or shine.
Cost is the $5 vehicle park entrance fee.
Holiday Open House - December (check back for date and times) Experience the festivities of the season in a special way with tram rides, ornament making, seasonal workshops, and children's activities. Tour the beautifully decorated Jones-Stewart Mansion and step into the Brick Kitchen for hot drinks (cocoa and cider) and cookies. Dress for the weather as some activities may be outdoors.
Admission is free with your $5.00 park entrance fee.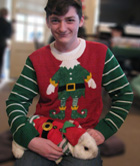 For a current list of Chippokes State Park Events, please visit the Virginia State Parks Web Site All Events Subject to Change. Please check with the Park Office: (757) 294-3728.