Special Events
There are lots of fun events our Park hosts throughout the year. Here are a few we have this year.
First Day Hikes January 1st, throughout the park. First Day Hikes is a nationwide event featuring tons of hiking programs aimed at kicking off 2017 in the serenity of nature. Chippokes has some programs to jumpstart your New Years resolutions:
James River Hike 9:00 a.m.-11:30 a.m.
The hike will be about 5 miles round trip along flat terrain. For parents who are bringing strollers for infants, outdoor strollers or strollers with larger wheels are recommended. Meet at the Jones-Stewart Mansion Parking Lot.
Flying Feathered Friends 11:00 a.m.-12:00 p.m.
Grab your binoculars or cameras and join the flock as we search for birds! The program will feature a 0.8 mile roundtrip hike along a trail with flat terrain and a shallow hill. Strollers can be used with ease on the trail. Meet in front of the Visitor Center.
$5.00 park entrance fee.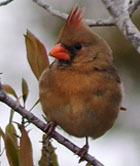 Wedding Festival in the Park on Sunday, April 2nd, 2017, 2pm - 6pm. (If cancelled due to rain the festival will be moved to April 9th). Park at the Jones-Stewart Mansion Parking Lot.
Chippokes Plantation State Park and the Main Event by Emily will be presenting the Second Annual Wedding Festival in the Park. This will be an interactive festival-style show with tram rides to view mock weddings. There will be local caterers, DJs, bakeries, musicians, travel agents, hair and makeup artists, stylists, photographers, bartenders, florists, legal advisers and much more. Come enjoy games, music, and wedding-themed activities, along with prizes, giveaways, and food. Contact Emily at 757-357-2814 for more information.
Festival Fee: $5.00 per person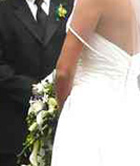 Friends of Chippokes 16th Annual Easter Egg Hunt on Sunday, April 16th, 2017, at 2pm. Rain or Shine. Meet at the Jones-Stewart Mansion Parking Lot. Children aged 10 and under. Bring your own basket. Along with the hunt, there will be an appearance of the Easter Bunny; also children's activities and light refreshments. The Mansion will be open with hearth cooking in the Brick Kitchen.
Cost is the $5 vehicle park entrance fee.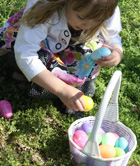 Historic Garden Week. Come enjoy the spring blossoms at Chippokes gardens and take a guided tour of the Jones-Stewart Mansion (open 1pm-5pm every day during Garden Week) and be sure to visit the FOC Gift shop. April 22nd - 29th, 2017.
Join the Friends of Chippokes for an ELEGANT TEA - Saturday, April 29th, between 1:00 and 3:00 p.m. Jones-Stewart Mansion Grounds.
Cost is the $5 vehicle park entrance fee.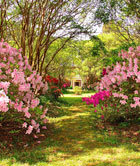 Steam & Gas Engine Show. Start your summer off with a visit to the 27th annual Steam and Gas Engine Show Saturday and Sunday June 3rd & 4th, 2017, 9:00 am to 5:00 pm . There will be "hit-n-miss" engines, antique tractors and classic cars on display. Activities include tram rides, tractor pulls, sawmill demonstrations and kids' activities, including a kids' pedal tractor pull competition. Food and craft vendors will be on hand. Don't miss this great family event.

Cost: $5 vehicle entrance fee
Those wanting to take part in tractor pulls or displaying equipment and vehicles should call the park beforehand.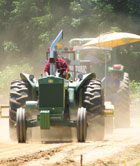 Pork, Peanut & Pine Festival. Join the fun as Chippokes hosts the 42nd Annual Pork, Peanut & Pine Festival on July 15th & 16th, 2017, 10:00 am to 5:00 pm, Saturday & Sunday. There will be Live Musical Entertainment, a childrens' petting zoo, antique cars, craft vendors, and much more.
Cost: $5 per person. Children 10 and under free.
If video won't play click here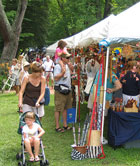 Chippokes Plantation 5K Run - September 23rd, 2017. Late registration and packet pickup begins at 7:30 AM near the Jones-Stewart Mansion parking lot. Race starts promptly at 9:00 AM. The scenic course starts from the field next to the Jones-Stewart Mansion on the historic grounds.

Awards given to the top three male and female overall finishers, first place male and female Masters, and the top three male/female finishers in each age group.
$15.00 registration fee BEFORE 18th of September; $20.00 registration fee thereafter and on Race Day. Click here for more information and to register.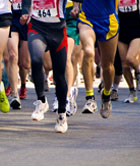 Chippokes Harvest Festival
Celebrate the Harvest at one of the oldest, continually farmed plantations in the nation October 21st, 2017 - 10 am to 4:30 pm. Chippokes' Third Annual Harvest Festival features the music of the William & Mary Appalachian Music Ensemble. Build a scarecrow, paint a pumpkin, create a corn husk doll, play a round of corn hole, and take a hay ride. Shop the craft vendors and re-energize yourself at the food vendor tables. See antique harvest equipment in operation and watch costumed interpreters cook on the hearth in the 1854 Brick Kitchen, weave baskets, spin thread, and cane chairs. Tours of the antebellum Jones-Stewart Mansion and the Farm & Forestry Museum are included in the $5.00/per vehicle park admission fee. Rain or Shine.
Cost is the $5 vehicle park entrance fee.
Holiday Open House - December (check back for date and times) Experience the festivities of the season in a special way and be sure to arrive early for an antique tractor-drawn hayride. Warm up inside the historic Brick Kitchen and experience the sights, sounds and tastes of holiday hearth cooking. The Jones-Stewart mansion will have decked halls and will be open for guided tours. Children can create an ornament to take home with them and the family can enjoy hot cocoa and cookies. Dress for the weather as some activities will be located outdoors and / or inside a tent.
Admission is free with your $5.00 park entrance fee.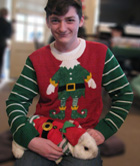 'Tis the season to enjoy the beautifully decorated Jones-Stewart Mansion at Chippokes Plantation State Park. The mansion will be open for guided holiday tours after Thanksgiving, November 26th & 27th, and for the New Year, January 1st 2017.
Jones-Stewart Mansion Tours - November 26th & 27th, January 1st 2017, 12 p.m. to 4 p.m., with the last mansion tour starting at 3:15 p.m.
Holiday Hearth Cooking in the Brick Kitchen – November 26th & 27th, 10 a.m. to 4 p.m.
Admission is free with your $5.00 park entrance fee.
Individual and group private tours can be scheduled (for an additional fee) by calling the Park Office at (757) 294-3728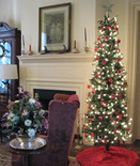 For a current list of Chippokes State Park Events, please visit the Virginia State Parks Web Site All Events Subject to Change. Please check with the Park Office: (757) 294-3728.